What's your story?
WINK News, Southwest Florida's News Leader has chosen to highlight
Sharon Dill's story on her fight with Porphyria and the challenges that many
Here is the link:
http://www.winknews.com/2017/02/24/fighting-for-access-swfl-woman-wants-fda-to-approve-drug/
YOU have a story!
YOUR story is important!
YOUR story is NEEDED!
Share it TODAY!
Sharing your story can definitely raise awareness in your communities.
Get involved TODAY!
Share your story with:
American Porphyria Foundation,
Local Media Outlets and
Local Newspapers!
National Porphyria Awareness Week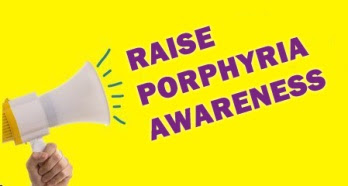 "Remember....Research is the key to your cure!"